Residents of Culver City please be advised that the City is working diligently to complete the sewer repair and rehabilitation project. This renovation is City-wide and will include approximately 17 miles of sewer pipeline. As the sewer is being lined the City is making efforts to minimize the inconvenience during the construction process. The specific repairs this week will focus on the area between Higuera St. and Ince Blvd on Krueger and Hubbard streets. The work is expected to take place during the hours of 8-5 with only occasional night work a possibility. We appreciate your patience during the construction process.
Perma-Liner is aiming to do our best in your City. We use trenchless equipment and products and specialize in Cured in Place pipelining. We've been developing our state of the art design since 1999. The Perma-Lateral Pull in Place System keeps your floors, landscaping and walls intact. Call us or go online to www.perma-liner.com to find out how we can help you now and avoid a costly repair later.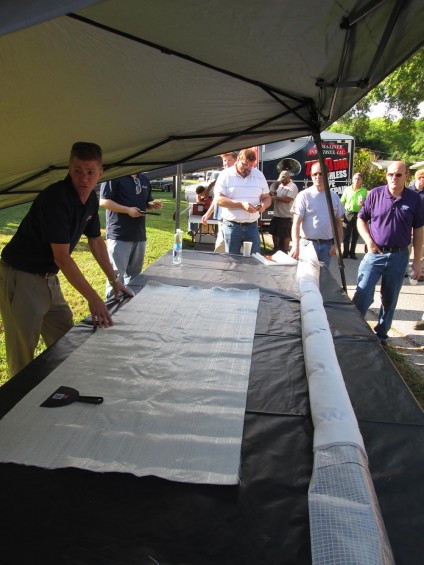 Los Angeles, SAVE THE DATE!!
Mark your calendars because you won't want to miss this! On September 15th-17th Perma-Liner Industries is hosting a very special event and we'd love to see you!! We're having our Open House at our facility in Clearwater, FL. and it's sure to be a great time. We'll have our excellent staff here to answer all of your questions about Cured-in-Place Pipeline products and our state of the art trenchless technology. Come out and see live demonstrations, share friendly conversations and gain information. Meals will be provided! Please register at no cost: info@perma-liner.com or 1-866-336-2568. Click Here to Register!